Top 5 Waterrower Rowing Machine Models To Buy In 2022 Review
Are you interested in buying a Waterrower rowing machine?
Then you should read this article!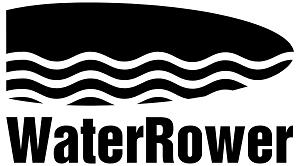 Here I'm doing a Waterrower model comparison. I am writing about the models' main features and specifications. I'm also talking about the price range and everything you need to know to decide which Waterrower to buy.
So read on to find out more!
Waterrower Exercise Rower Brand
The Brand Behind The Rowing Machines
The WaterRower company exists for the past 30 years and their water rowers are an American made product. They are committed to the environment and work with specially chosen sustainable hardwood from all over the world. While they started in a small coastal town of Warren, they have a worldwide known brand today.
Price Range Of The Rower
The WaterRower price range is in the higher end. They are high-quality machines, but even if they are made from hardwood. The quality of the water rowers made out of special hardwood and a first-class technology can justify the high price.
Where To Buy The Rowing Machines?
The main places where you can buy these rowers are their official Waterrower website and some online retailers, such as Amazon. I recommend Amazon, just because you can compare prices directly on their website. Amazon offers frequent discounts too.
Warranty Life Of The Product
The company will do all the warranty repairs for up to one year after the purchase. After that, you can upgrade the warranty if you register your rower within the first year after buying it. Then you can get 3 years on the components and 5 on the structural frame.
Waterrower Workouts Online
You can find online instructional videos showing you the proper water rowing technique. You can learn the basics or you can go ahead and browse from over 100 different workouts. Whether you're a beginner or a seasoned rower, you can find a video on their official Waterrower site.
Top 5 Waterrower Models Comparison
WaterRower Classic Rowing Machine
Water As Resistance Type
All of the rower models from this band have water as resistance. It has a "water flywheel", which means it has paddles suspended in the water tank. When you pull the handlebar, the paddles of this WaterRower Classic rowing machine spin in the water and create resistance. This gives you a pretty true to life water rowing feel.
Monitor For Tracking Performance
This rowing machine has an S4 performance monitor that can track all the important data. The WaterRower Classic S4 tracks intensity, duration, stroke rate, distance rowed and heart rate. It's divided into 5 parts that show you all the functions at once. It's a first-rate monitor that will help you meet your fitness goals.
Advanced Monitor Options
While the monitor itself is pretty easy to read, it doesn't mean it's basic. It uses quite a few advanced options in each of the 5 tracking parts. For example, the intensity part can track the time you make rowing 500 m or 2 km. It also tracks your calories burned and watts. Watts is the power output you make during exercise.
Frame Made Out Of Hardwood
This rowing machine is built from American Black Walnut wood that's harvested sustainably. The wood has 3 coats of Danish Oil and the frame overall is quite durable and sturdy. It absorbs vibration better than a frame made out of metal. The frame has a maximum user weight of up to 1000lbs.
Built For Comfort And Easy Storage
The handle is designed ergonomically for maximum comfort and dual rails are made for stability during rowing. You can store it very easily by flipping this Waterrower rowing machine vertically. Then just use the rollers to wheel it into place. The dimensions of the rower are 83'' L x 24'' W x 21'' H.
Characteristics:
hardwood frame absorbs vibrations
carries up to 1000lbs
advanced S4 monitor
ergonomic design
Other Version Of This Rower
WaterRower Classic With Hi-Rise Attachment
There is a second version of the WaterRower Classic rowing machine in Black Walnut with an S4 monitor. Everything is the same, from specifications to features and the monitor. But this version comes with Hi-Rise attachment that elevates the rower 12'' from the floor and helps you get on and off easily.
WaterRower Club Rowing Machine
Quiet Water Resistance
Water-resistance makes this Waterrower Club model very quiet. The rowing sensation is really smooth and powerful. It gives you an intense but at the same time low-impact full-body workout. It works a bit like an air rower in that you can't set a resistance level. You set it yourself by rowing faster which increases resistance and vice versa.
Monitor For Tracking Performance Data
This Waterrower rowing machine has an S4 monitor that tracks all your important performance markers. This one has 6 different miniature windows on the display that shows you each of the monitoring data. It tracks stroke rate, heart rate, intensity, distance, zone bar and duration.
Ergonomic Design Of The Rower
This is an ergonomically designed rowing machine. It has a contoured seat on quiet rollers that enables you to work out for longer periods of time. The handlebar is also designed with comfort in mind. The dual rails provide extra stability for your workouts and the seat glides effortlessly on them.
Building Materials And Resiliency
The Waterrower Club rower is handcrafted out of sustainable Ash wood. This is the perfect type of wood for places where there is high traffic, like in commercial gyms. It absorbs vibrations and sound and it's durable and stable. The maximum weight capacity is up to 1000lbs.
Easy Storage And Dimensions
This Waterrower Club rowing machine with S4 monitor is designed to be space-saving. You just have to lift the rear end of the rails and raise it vertically. The rollers on the front enable you to move the equipment easily. Dimensions of this rower are 83'' L x 24'' W x 21'' H.
Characteristics:
durable solid Ash wood frame
multi-functional S4 monitor
ergonomic design for comfort
Other Version Of The Waterrower Club Model
WaterRower Club Rower With Hi-Rise Attachment
This model also has a second version with the Hi-Rise attachment. It lifts the rower off the floor for about 12 inches and helps you get on and off the machine. It's good for users who had an injury or who are disabled.
Water Rower Natural Rowing Machine
The Feel Of Real Water Rowing
The WaterRower Natural rowing machine has the technology that enables you the feel of actual rowing on water. When you row faster, the paddles have to displace the water in front of them which causes more resistance. If you want less resistance, you have to row slowly.
Performance Monitor For Data Tracking
This WaterRower Natural model has a S4 monitor so you can track all you need to progress in your workouts reliably. It tracks intensity of your workout, distance, time, strokes per minute and heart rate. You have to buy the heart rate monitor separately in order to measure your pulse.
Advanced Settings Of The Monitor
The WaterRower series IV monitor has various advanced settings on each of the functions tracked. And so you can monitor your distance rowed in meters, kilometers, miles or strokes. Or you can display the distance that is left in your current workout if you preprogrammed a countdown.
Building Material Of The Rower
The WaterRower Natural rowing machine is handcrafted out of solid ash and it's stained in honey oak. It's high-quality wood known for its sound and vibration absorbing properties. The frame is solid and durable and can withstand even your most intense rowing efforts. Its maximum user weight is 1000lbs.
Designed For Comfort And Easy Storage
The seat is heavily padded and built with comfort in mind. The handlebars are made out of aluminum and are light and durable. This Waterrower model can be easily stored even if it's not a foldable rowing machine. Just flip the rower vertically and wheel it off. The dimensions are 82'' L x 22'' W x 20'' H.
Characteristics:
quiet water rowing feel
durable solid ash frame
advanced S4 monitor
easy storage and space-saving
comfortable seat and handlebar
Other Version Of The Natural Model
WaterRower Natural With Hi-Rise Attachment
There is also an option of getting the Hi-Rise model of the WaterRower Natural S4 rowing machine. In case you have difficulty with the model that's completely on the ground, this model provides you with 12 inches of height. Other features and general specifications are the same.
WaterRower A1 Home Rowing Machine
Smooth Rowing Motion
Due to it being water resistance, the rowing motion is very smooth and uniform. The A1 home Waterrower model has a similar work principle to air rowers. But air rowers like Concept 2 are louder and don't have the same performance. The A1 has very subtle water paddling sounds while you work out.
Computer Display For Performance Tracking
This exercise machine comes equipped with an S4 monitor. You can track all your important stats. The WaterRower A1 S4 monitor tracks distance rowed, time, strokes per minute, stroke rate and watts. Watts is basically the intensity with which your row. It doesn't have the advanced features previous rowers have.
Ergonomic Design For Comfort
If you want to row longer than a few minutes, you need a comfortable seat which this rower gives you. It's padded and molded and the handlebar is durable and you won't slip while working out. The footpads are large and nylon straps can be easily adjusted.
Build Quality And Material
The WaterRower A1 home rowing machine is also handcrafted but with Ashwood. It's treated with clear Danish Oil. Ash is known to be durable because it's hardwood and it will withstand your toughest workouts. It also absorbs sound and vibration and it's pretty sturdy. The maximum user capacity is 375lbs.
Easy Storage And Dimensions
While this isn't a foldable rowing machine either, it does store very easily and uses a minimum amount of space. You have to lift the rear end of the track and then it will stand vertically. The rollers let you move it to wherever you want. The dimensions of this machine are 83'' L x 22'' W x 22'' H.
Characteristics:
natural water rowing feel
comfortable ergonomic design
durable Ash wood frame
Other Versions Of Waterrower A1 Model
WaterRower A1 Natural and Rose Models
The only difference between the regular A1, A1 Natural and A1 Rose is the color. All the other specifications and main features are the same. This is a great rower for an intense workout suitable for many types of exercisers.
Waterrower Oxbridge Rowing Machine
Water Rowing Experience
Since this is a water rower, it gives you the most authentic rowing experience out of all the rower types on the market. It gives you a very smooth and quiet performance and some users say the faint sound of waterworks to relax them. You can watch TV with no problem while rowing because it's quiet.
Control Panel For Performance Tracking
Waterrower Oxbridge S4 monitor tracks the duration of rowing, stroke rate, heart rate, workout intensity, distance rowed and target fitness zone. It's a multi-functional monitor that tracks all your performance data so you can advance in your workouts. The heart rate monitor isn't included with the rower.
Advanced Monitor Features
The WaterRower S4 performance monitor has some advanced features on each of the data points it tracks. If you have a monitor cable, you can connect it to your laptop and upload the data from your workout. This monitor is one of the best of its kind currently on the market.
Construction Quality And Durability
This WaterRower Oxbridge rowing machine is made out of Cherry wood and painted with 3 coats of Danish oil. The frame is very durable and dual rails give you an extra dose of stability while working out. This rowing machine will last you for years to come. The maximum user weight it can support is 1000lbs.
Easy Storage And Dimensions
If you flip the rower vertically, you can use the built-in rollers to move it where you want. It's not a big disadvantage that it's not foldable for this reason. You just pick up the back end and lift it up. The rails are lightweight and can be easily lifted. The dimensions of this Waterrower rowing machine are 82'' L x 22'' W x 20'' H.
Characteristics:
strong Cherry wood construction
multi-performance monitor
can support up to 1000lbs
Other Waterrower Exercise Machines
There exist some other Waterrower rowing machines that are currently unavailable. There is the WaterRower Slider Dynamic model and the WaterRower GX Home Rowing Machine. They might be available again soon and they are similar to the Xterra ERG600W Waterrower.
Replacement Parts And Accessories
Browse The Official Website
You can shop for all replacement parts on the official Waterrower website. You can browse or search for the part you need. If you can't find something there, try searching on Amazon. Just be sure the replacement part is a perfect match for your Waterrower rowing machine.
Get A Variety Of Accessories
You can buy lots of accessories for the rowers. WaterRower heart monitor is something you usually don't get with the exercise rower. You can also buy a Waterrower iPad stand or even a laptop stand. You can also get the Waterrower performance monitor.
Conclusion: Why Should You Buy A Waterrower Rowing Machine Model?
The Waterrower Classic, Waterrower Club, Waterrower Natural and Waterrower Oxbridge are high quality, durable and sturdy rowers. They will give you a thorough workout for all your major muscle groups. Waterrower A1 is a Waterrower rowing machine that is more budget-friendly but equally powerful.
If you want to know more about best rowing machines for home use, we wrote an article on best rated rowing machine models. We wrote best value rowing machine article if you want to find an affordable rowing machine. We also have an article on top rowing machine for sale.